Festive teas for the season of connection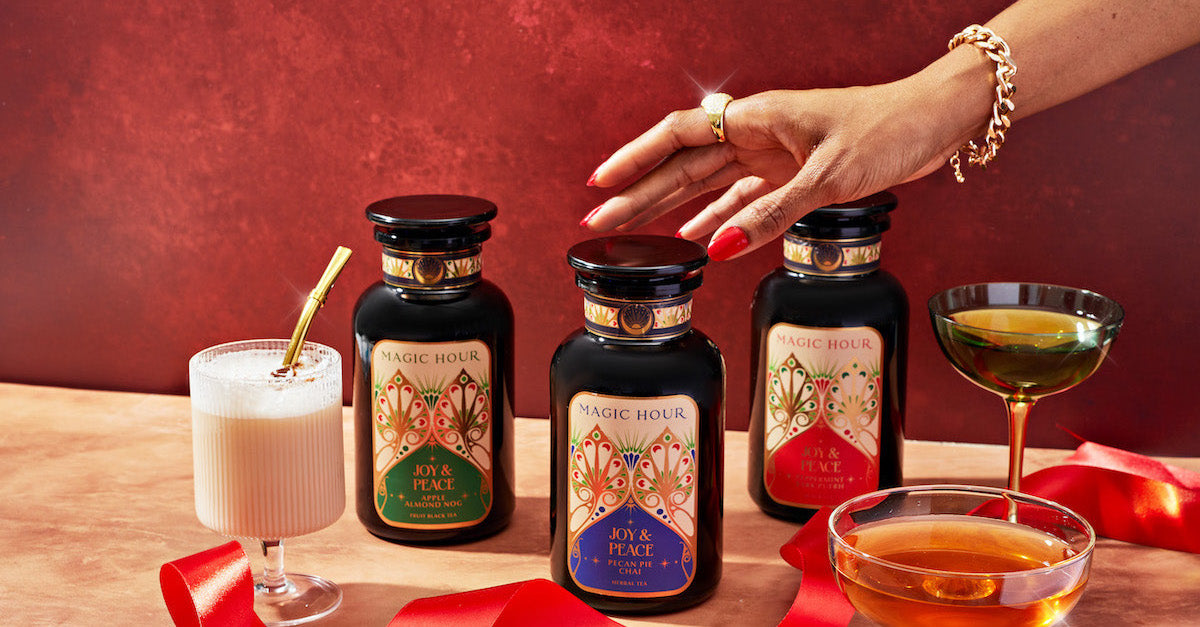 The Peace & Joy Collection
Sip the Season of Connection
Tis the season to indulge in the extraordinary, and we're thrilled to reintroduce our cherished holiday tea collection: Peace & JoyThese aren't just teas; they're an embodiment of the holiday spirit — a conduit for connection and joy. And guess what? They're your favorites from last year are making a grand return - in style!
Re-Introducing our Best Selling Holiday Blends:
Pecan Pie Chai
Peppermint Bark Puerh
Apple Almond Nog
Remember these delightful warmth, the rich flavors, and the joy they brought last year? Well, they're back, adorned in new packaging, and perfectly gift-ready to add an extra layer of magic to your celebrations.
caffeine free
Pecan Pie Chai
Chai spices like cinnamon & ginger are balanced by rich, toasty pecans while nutmeg-kissed adaptogen Ashwagandha soothes your mood. A perfect treat before bedtime.
Sip Pecan Pie Chai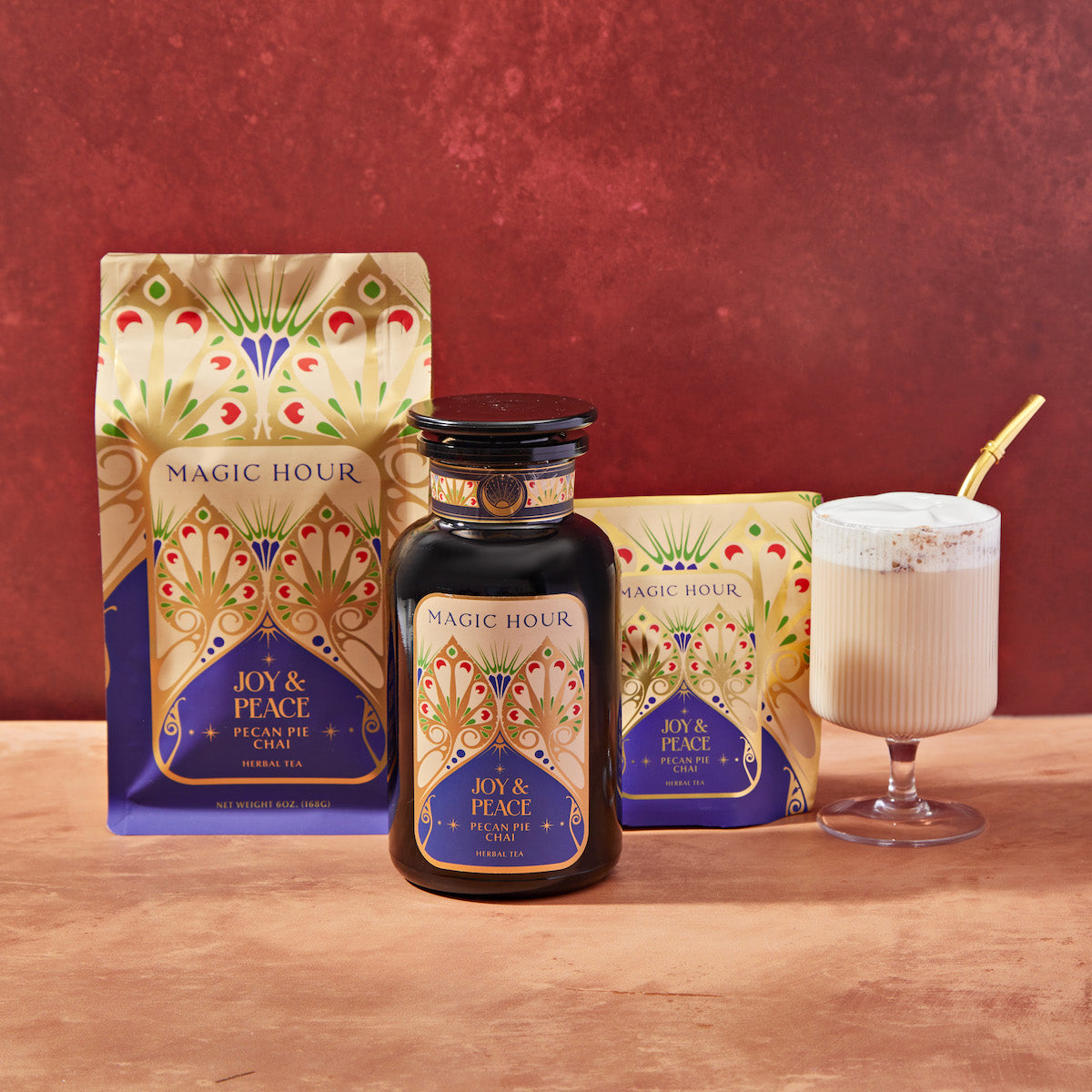 black tea
Peppermint Bark Puerh
As the boxes of chocolate and holiday snacks make their way to you, you can lift a cup of naturally sweet, delicious peppermint cocoa puerh to keep yourself feeling amazing all holiday season long. This blend is a decadent digestif which aids digestion, speeds metabolism and satisfies the dreams of every peppermint patty lover on planet earth.
Sip Peppermint Bark Puerh
Black Tea
Apple Almond Nog
Sip holiday cheer with digestion and mood-boosting black tea, organic apple, gratifying almonds, and a medley of organic extracts that produce an intoxicating & naturally sweet eggnog alternative tea for your sipping pleasure.
Sip Apple Almond Nog