delivered automagically!
Quench Your Wanderlust & Sip the Flavors of the World
Travel to the Beaches of Mexico, the Temples of Thailand & the Deserts of Morocco with our Wanderlust Tea Box Subscription
Learn More
Travel the world through tea
HELLLLLLLLLLL
Be surprised & delighted by unexpected teas, gifts, communitea & classes! Learn about tea, the power of botanicals for wellness & how to create a tea ceremony-mindfulness practice with our founder & master tea blender, Zhena
Each Monthly Box is filled with Zhena's organic health and wellness teas from the world's finest Biodynamic estates, blended just for members! This year's monthly theme is Wanderlust, and each tea is paired with a tea towel featuring inspired artwork from each region.
How it works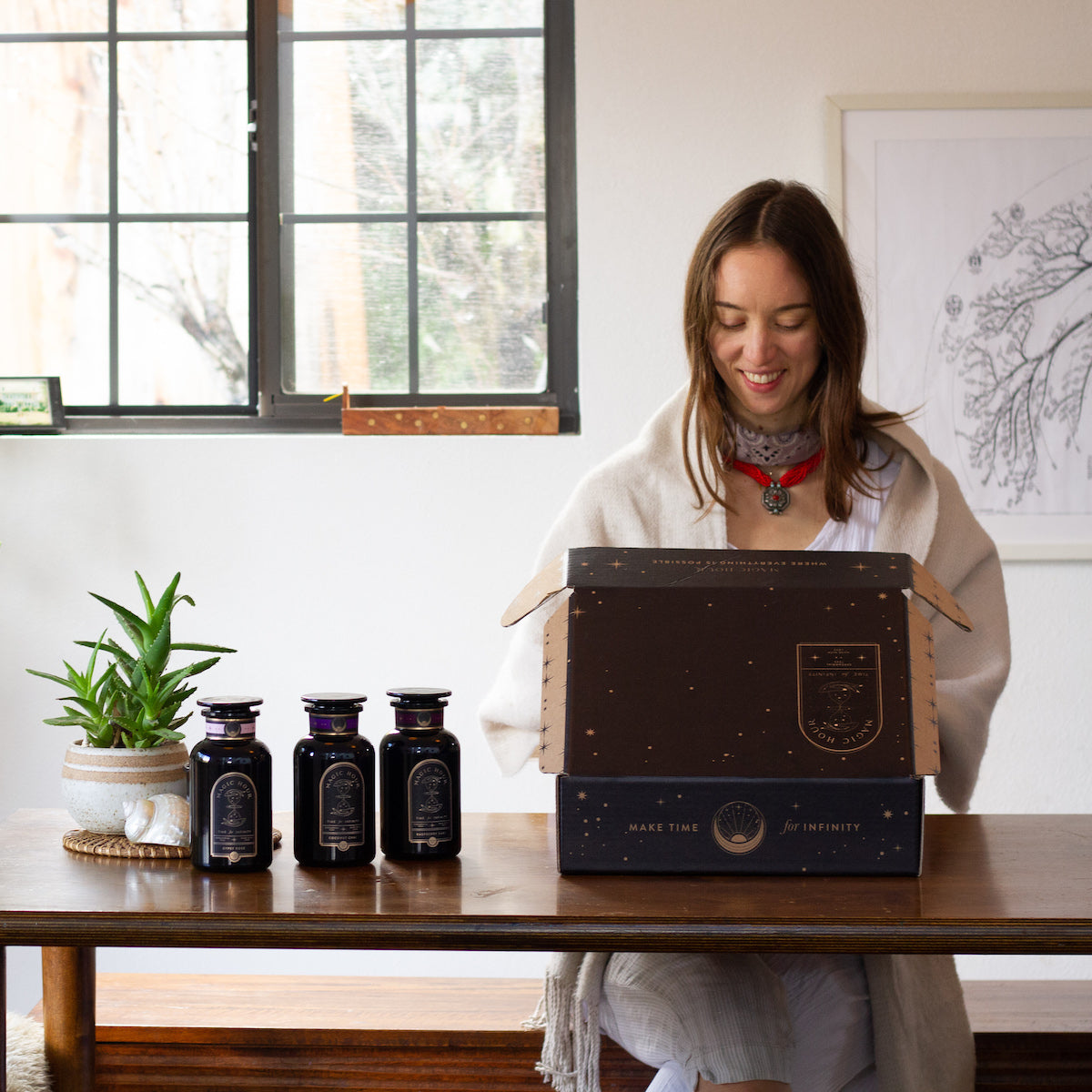 Subscribe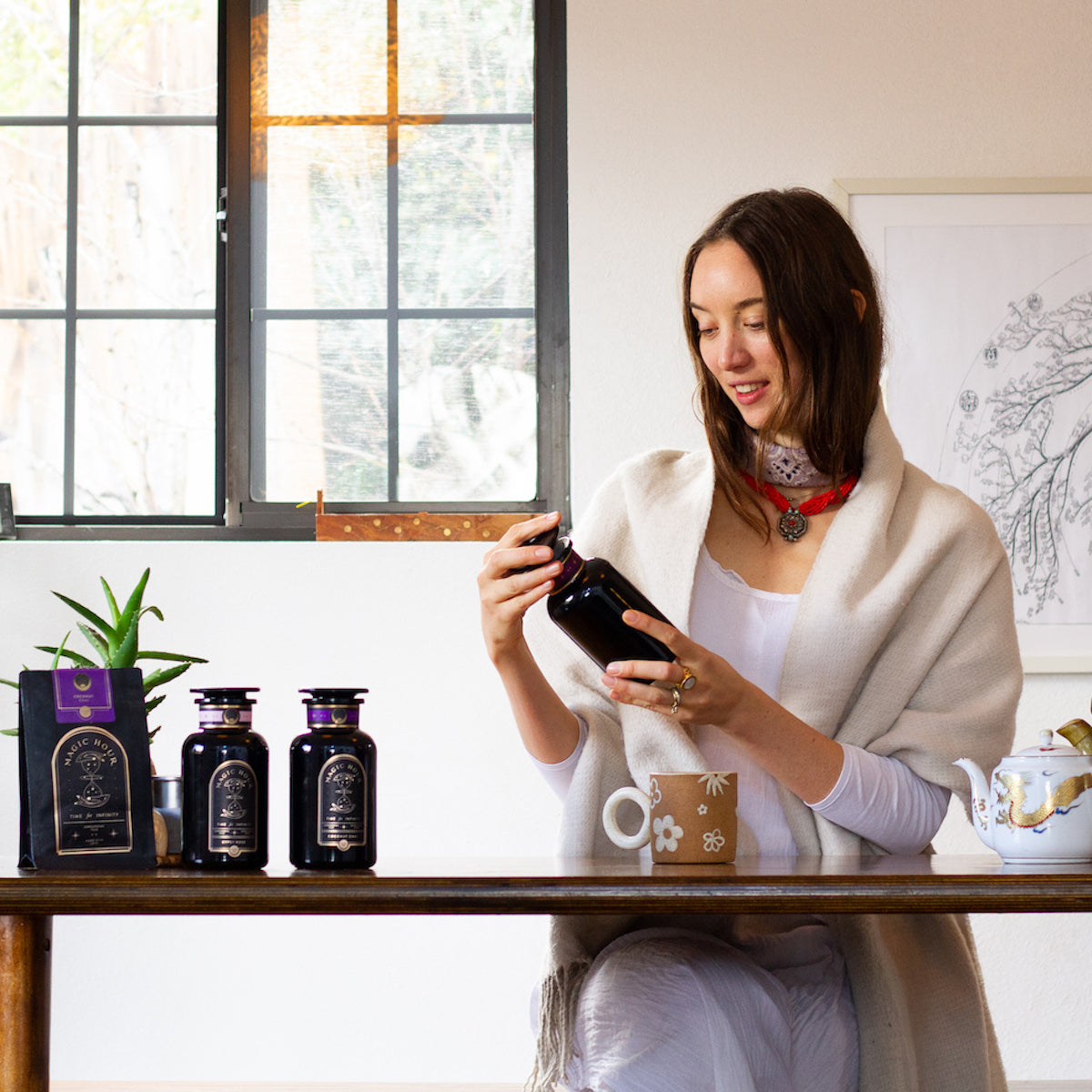 Receive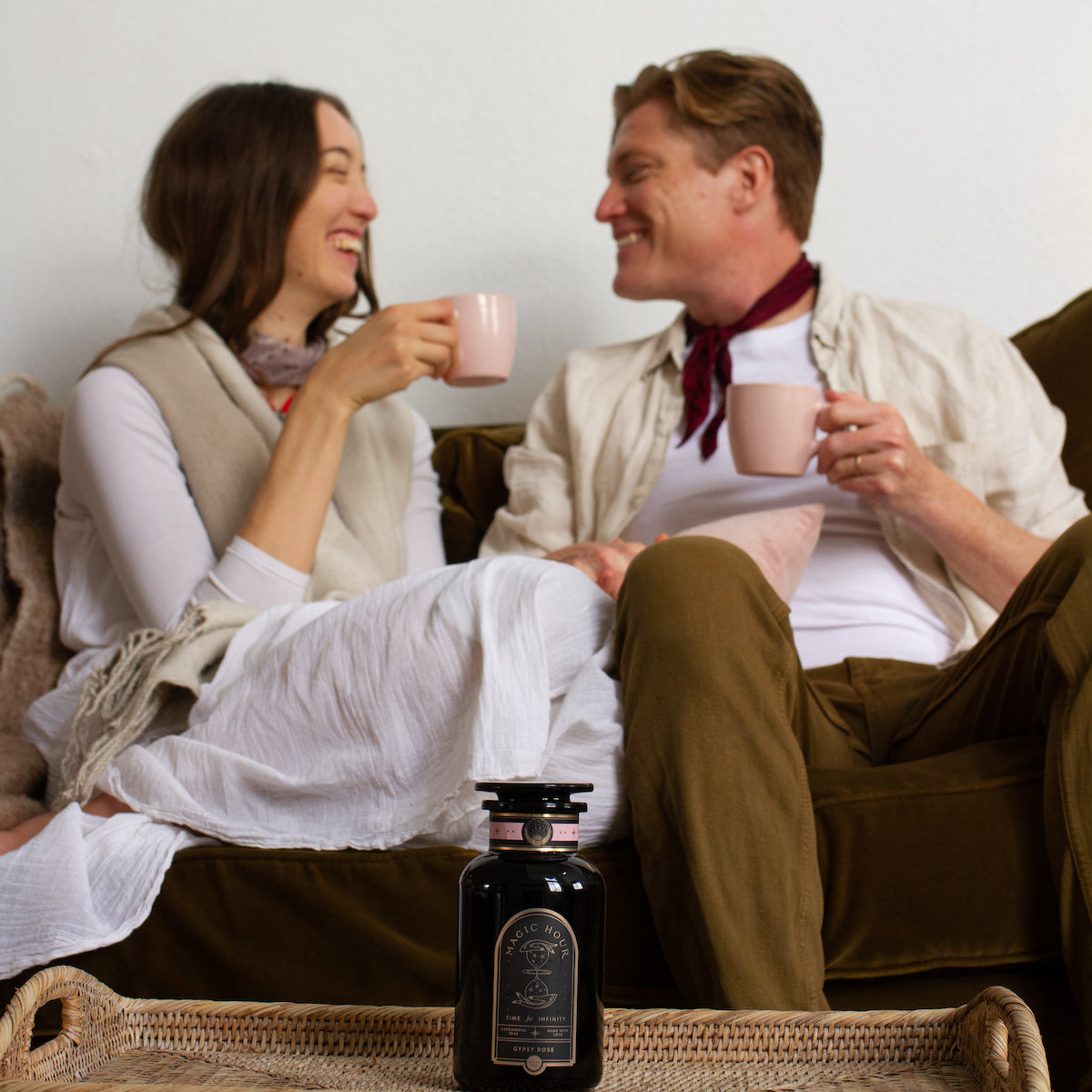 Experience
The Wanderlust Collection
Join Us for a Tour of the World through Regional Botanicals, Flowers, Spices & Wellness Teas
Make 2023 the year you travel to the world's most beautiful, exotic & colorful places to discover more of yourself--through tea! As travel teaches us about our world, the teas and regional flavors connect us to our world in sacred magical ways.

This series is a wellness tour of each iconic region of our beautiful & vast planet.

Each full leaf botanical tea blend in this series is a bold & unique interpretation of traditional wellness teas from Mexico, France, Indonesia, Italy, Africa, Sri Lanka, Turkey, and the Caribbean.

The world's first collection of culinary teas made to quench your desire to explore our world & expand your horizons.
Each Month You'll Receive
A beautiful box filled with Organic Wanderlust Tea
Handmade tea towel with the artwork of the region
A tasting note card to write your tasting notes and track your journey
A sense ceremony as you care for yourself with a mindful tea ritual of unprecedented flavor and fun.
Subscribe Now
Want to Take Another Journey Altogether?
HELLLLLLLLLLL
Sip the Rainbow! Embark on an adventure through wellness with our beloved adaptogem teas! Each brightly-hued blend was formulated with your well-being in mind. 
You will be charged on the day of the month that you subscribed for the duration of 12 months unless you cancel. Your monthly tea shipment will process on the same day of the month that you signed up.
You'll receive in order: 
1. Garnet Violet Wine Herbal Tea
2. Amethyst Strawberry-Passionfruit Wellness Tea
3. Aquamarine Dreams Tea for Adrenals & Sleep 
4. Diamond White Champagne & Strawberry Jasmine Tea for Beautiful Skin
5. Emerald Cherry Blossom Moringa Green Tea for Vitality & Luck
6. Pearl Tulsi Lemon Meringue Herbal Tea for Calm Serenity
7. Carnelian  Apricot Amaretto Night Cap Tea for Relaxation & Detoxification
8. Peridot Guayusa Peach Mango for Energy & Joyous Mood
9. Sapphire White Tea with Fall Fruits & Ashwagandha for Relaxation
10. Pink Tourmaline Tea with Dragonfruit & Herbs for Breast Health
11. Topaz Caramel Apple Crisp Oolong
12. Onyx Black Oolong Tea for Wellness & Metabolism
Our Previous Destinations Include