COSMIC GARDEN ORGANIC ICED TEA
The Perfect Iced Tea, Every Time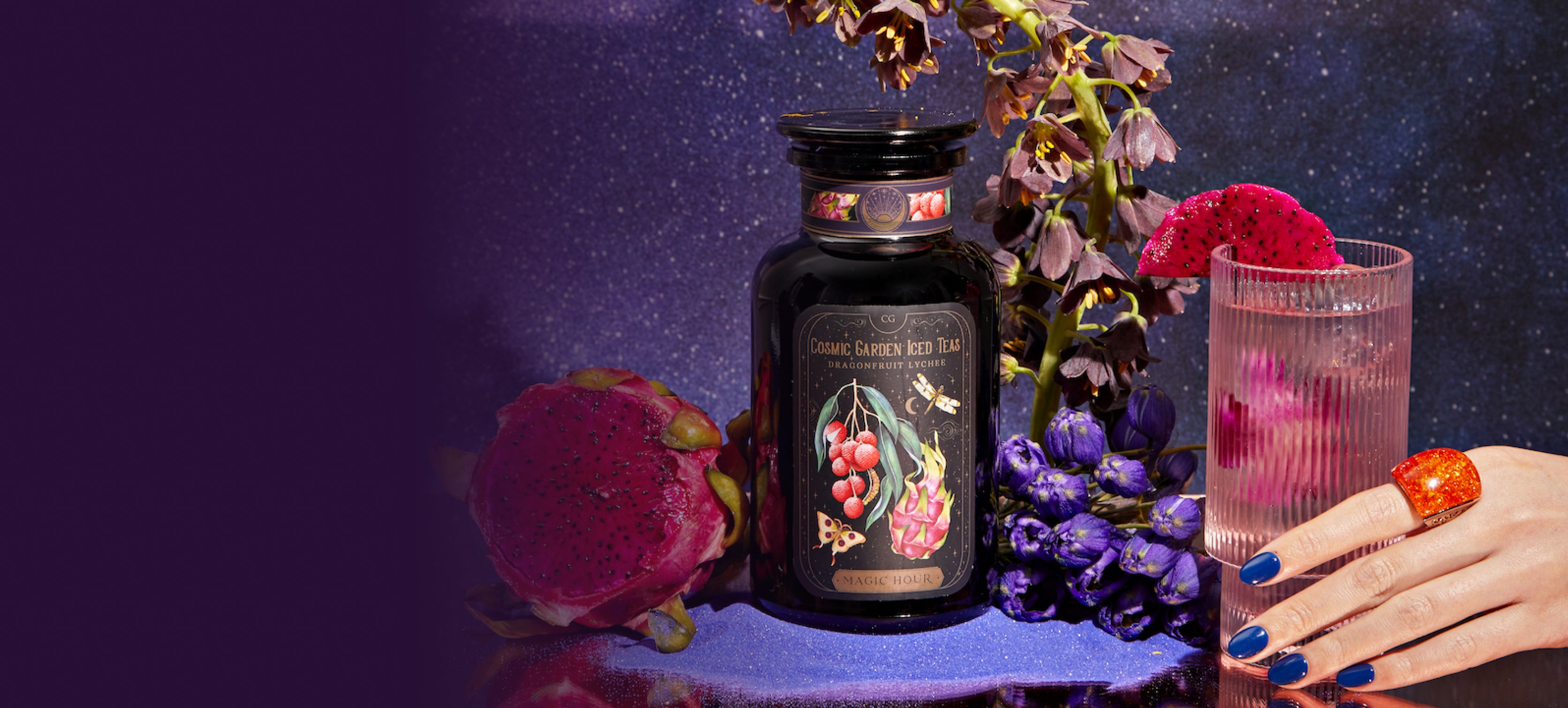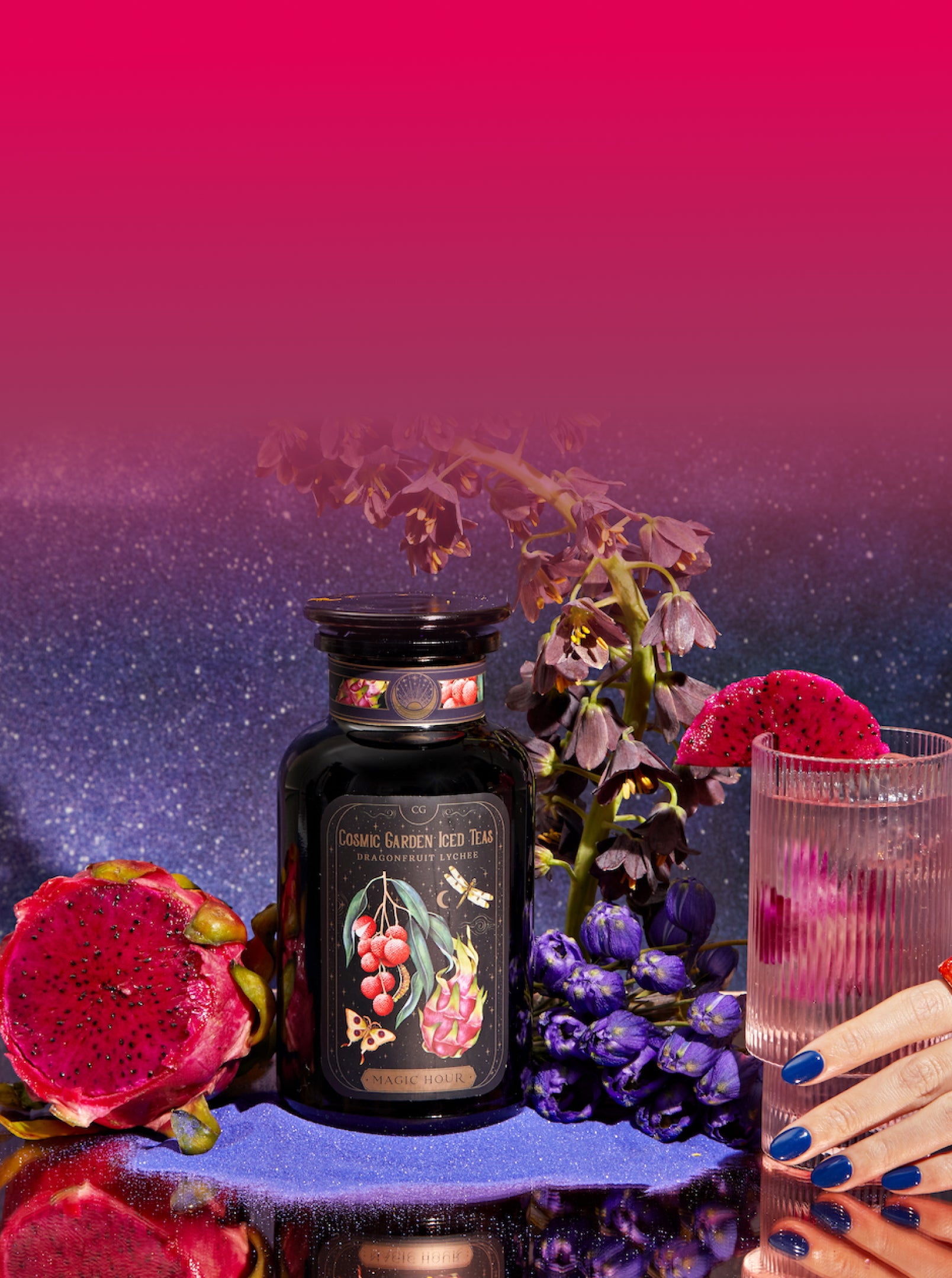 Sip the Sun - Perfect Iced Tea Every Time!
Biodynamically-grown, fruit forward cold steep teas with luxurious dessert blends reminiscent of your favorite summer flavors.
Each of our new iced tea flavors is teeming with organic fruits, Biodynamically-grown base teas and healing flowers, herbs and spices for a summer of staying cool, calm & connected.