Magic Hour - Connecting the World through Tea Ceremony
How we came to be.
Magic Hour Origin Story
The "Magic Hour" is a time at sunrise and sunset when there is a beautiful glow that illuminates the atmosphere and sky around us. One evening I watched the full moon rising over Ojai on one side of the Valley as the sun was setting on the other and felt the magic of our spinning planet—I realized we could mark these moments in each of our days with a simple tea ceremony. In the morning tea ceremony we could set an intention for the day and share tea with our loved ones before we all rush off to work and school, and in the evening we can create a ritual of easing into night in the same way-through tea. I loved how the name "Magic Hour" set a tone for a special time we could set aside to feel the miracle-the magic- of our lives on this planet as it spins through the cosmos and become more mindful of the precious days we have here on Earth. 
Process, People, & History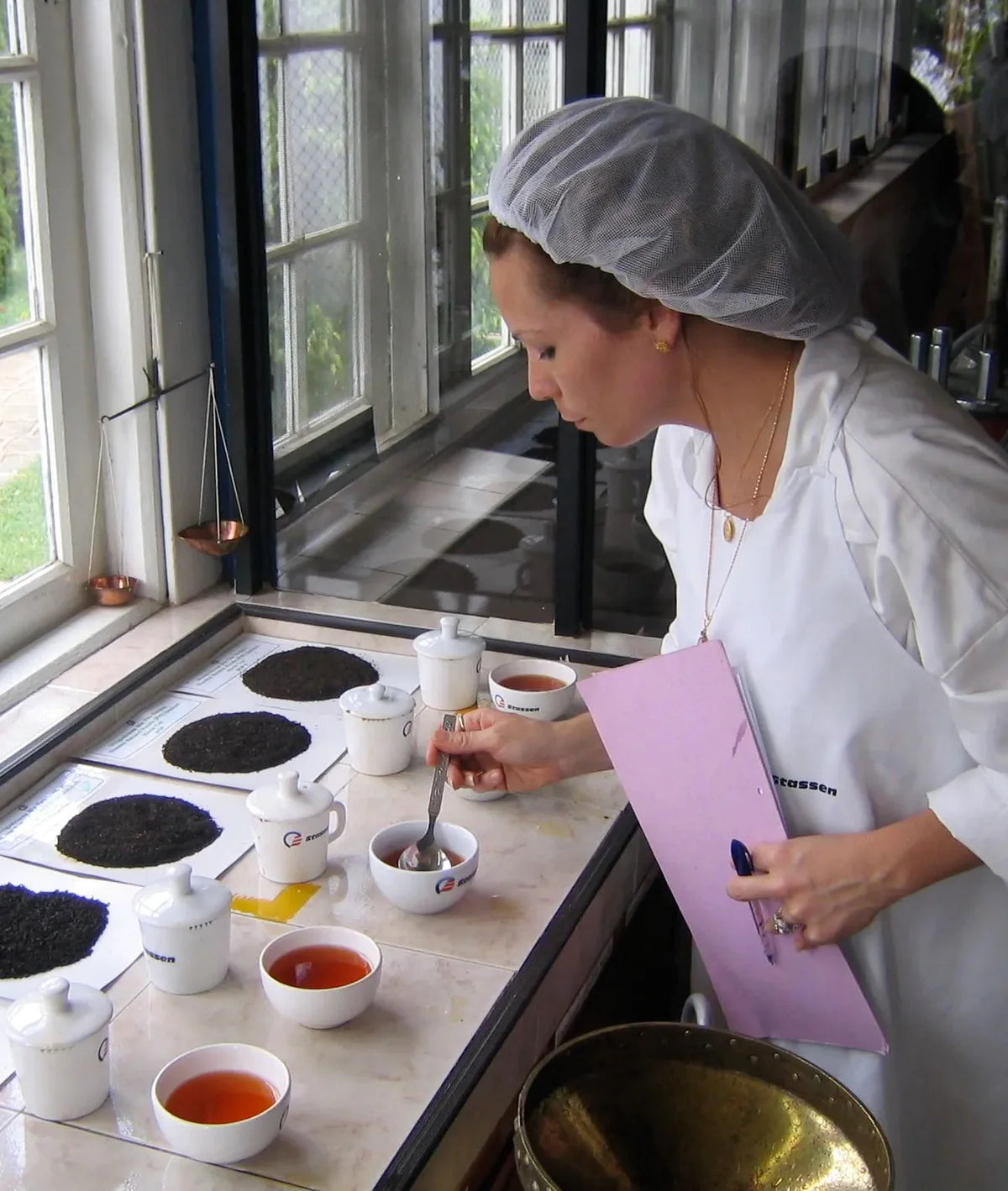 Zhena's Blending Process
I blend with my muses (what I call our customers) in mind, making sure that each certified organic ingredient is the purest of pure for their health and well-being. I have found the combinations of flower, tea, herb, spice, adaptogen and essential oil to be endless and thrilling. I actually dream most of the recipes, I wake up and jot them into my dream journal. I also find something that inspires me like a recipe, cocktail or healing ingredient and use that to lead the way to the blend. I then infuse the blends with Reiki and a prayer to nourish the souls of our tea drinkers.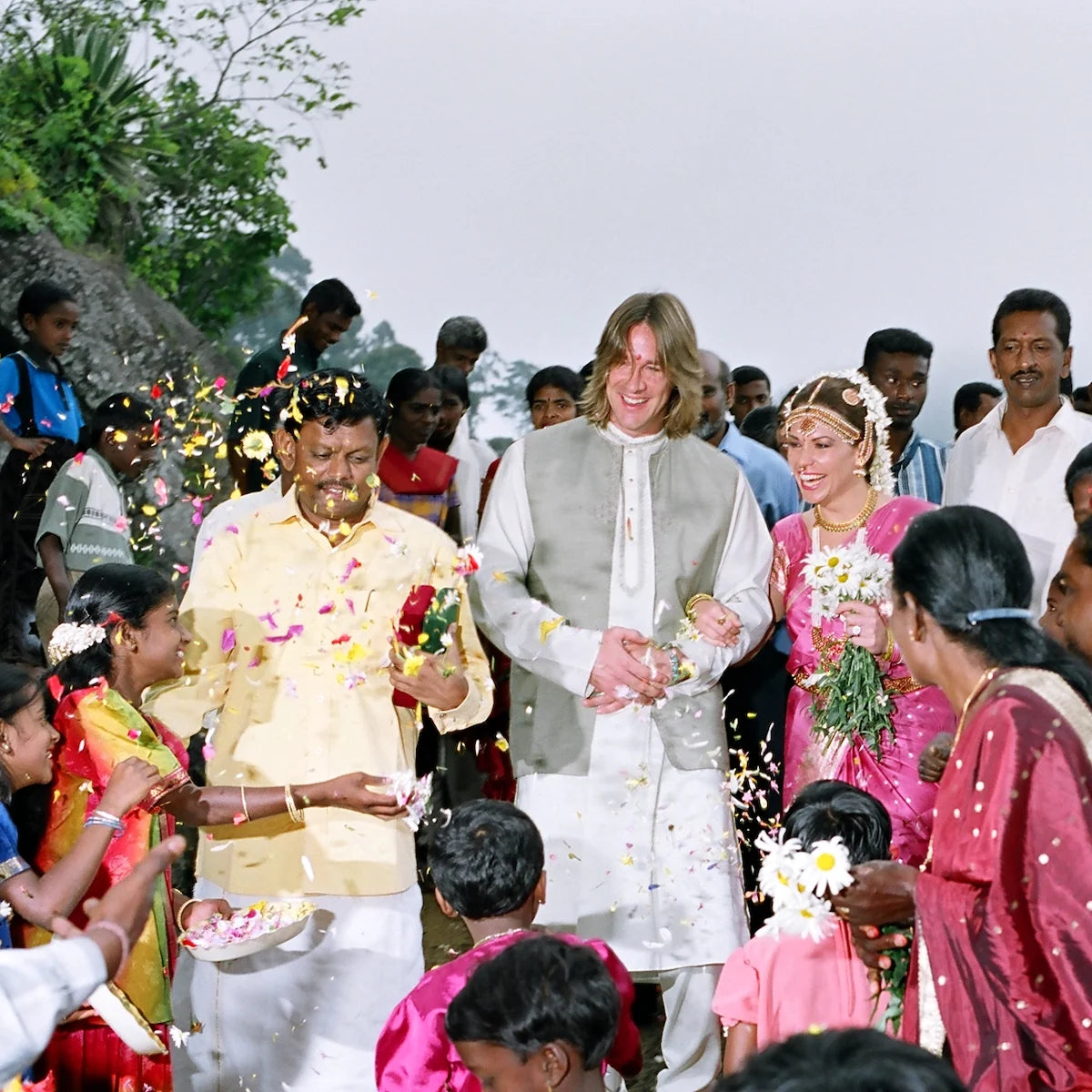 From Farm to Cup
We source from small organic and Biodynamic farmers in Sri Lanka, India, Africa, China and Japan. The Sri Lankan farm that grows the base of most of our blends is where I was married, our tea workers threw our wedding in their small Lakshmi Temple in the tea garden. I have a direct relationship to most of our farmers and find the greatest joy in buying their most precious small batch artisan teas.
In the high-country of Sri Lanka in the pristine Idulgashinna Bio Tea Garden perched above a wildlife preserve is where you'll find me this spring, working with our growers on some new style leaves and teas to use to naturally dye our new kimono line. It was the first tea garden to become certified Biodynamic and organic in the world, and is home to our family of farmers and growers whose respect towards nature and one another has become the gold standard of tea estates all over the world. We also source from small organic family gardens in Taiwan, Rwanda, India, Yunnan, Kyoto and Kagoshima, Japan.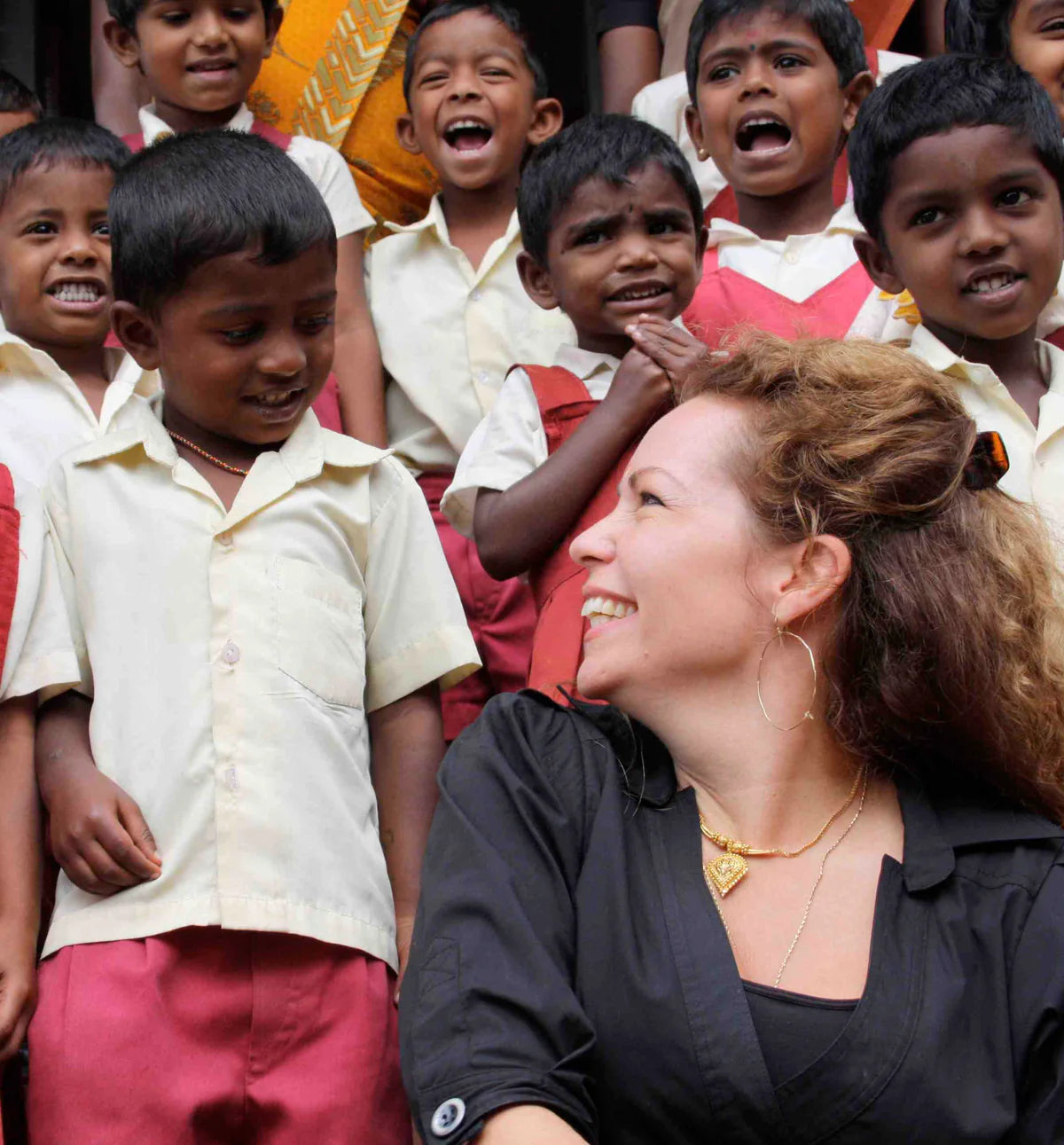 Ecology, People & Tea
Through Fair Trade and other Socially Thoughtful projects, Magic Hour is the conduit of your contribution to the lives of mothers- in the form of fair exchanges in money, respect and social support with healthcare, maternity leave, housing and education.
Tea is an expression of creativity, healing and joy. I blend with you in mind, making sure that each certified organic ingredient is the purest of pure for your health and well-being. Your well-being equals a better world for everyone you touch, your choice in supporting a woman-owned and operated company allows a mother like me to have a vehicle to make social change in the far reaches of the planet. I have created a product that allows you, the tea drinker to become an advocate through the simple, refreshing act of sipping a cup of tea.
What is Tea Ceremony
Tea ceremony is a mindfulness practice that helps calm your nervous system and focus your mind. It's like a moving meditation where all of the senses are soothed and I have created several tea ceremonies with different focuses. I have ceremonies for finding calm, finding purpose, and creating connection. There are ceremonies I have designed for self-love, banishing self-doubt, and learning how to create boundaries. I have ceremonies I've created for lovers to create closer connection and for families to bond. There are so many I have adapted from ancient methods of tea into modern life, it's truly a gift.
Magic Hour was born from the brilliance of tea ceremony. Tea ceremony is a sacred ceremonial practice and is a way to reconnect with our innate wisdom. It reminds our subconscious of the flow of life, aligned and intentional. Every Monday, I host a virtual tea ceremony which includes guided meditations and a weekly oracle reading all from the comfort of one's home.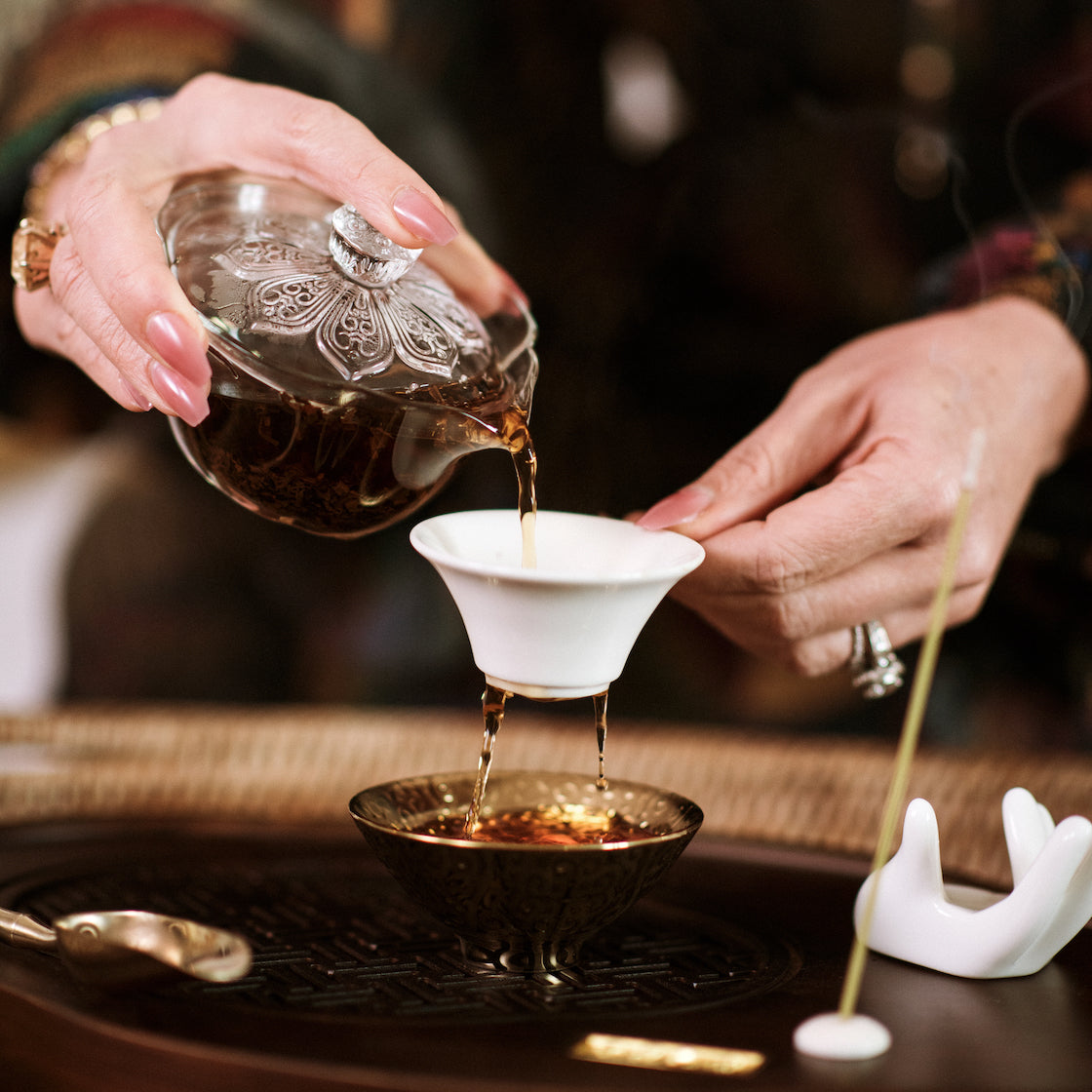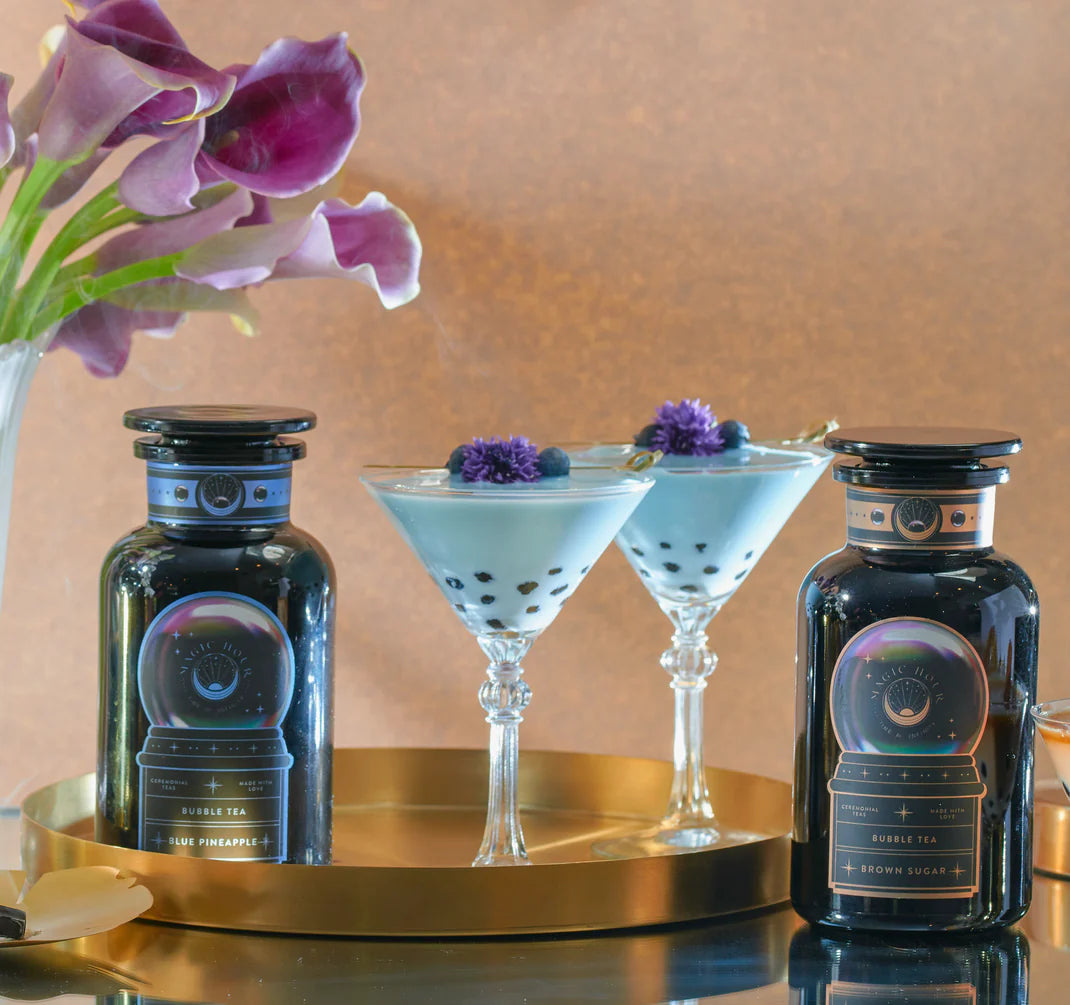 Craving more?...
Magic Hour Tea Recipes
If you're craving more inspiration and want to take your tea journey to new heights, visit our recipe page.
Dive into a world of captivating videos that will spark your imagination, guiding you to create tea-infused masterpieces that will delight your senses.
RECIPES