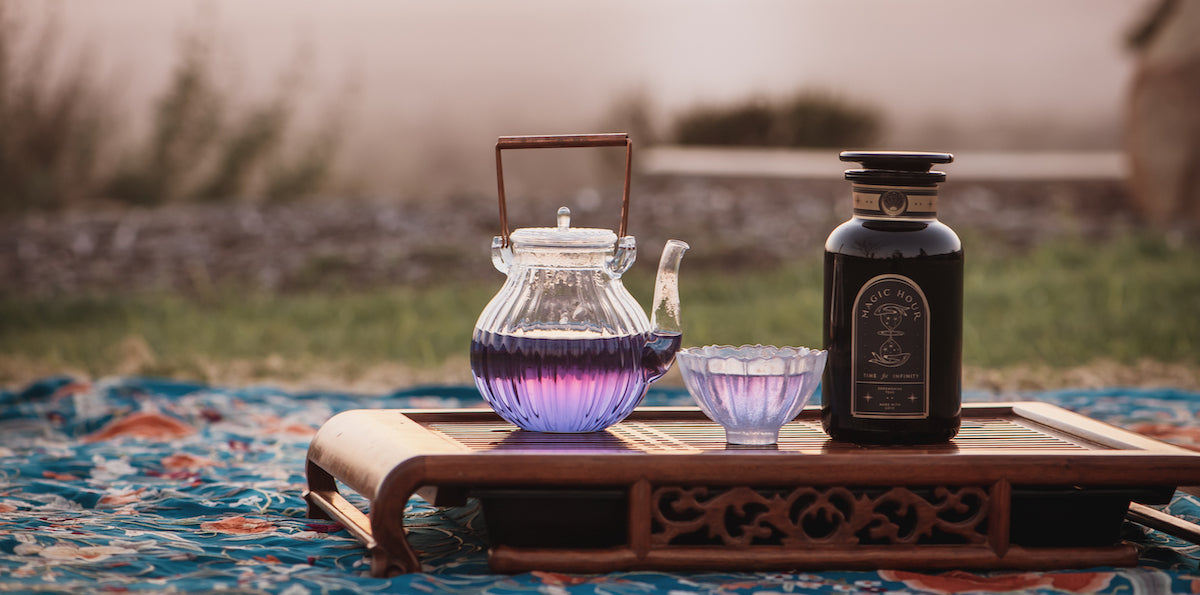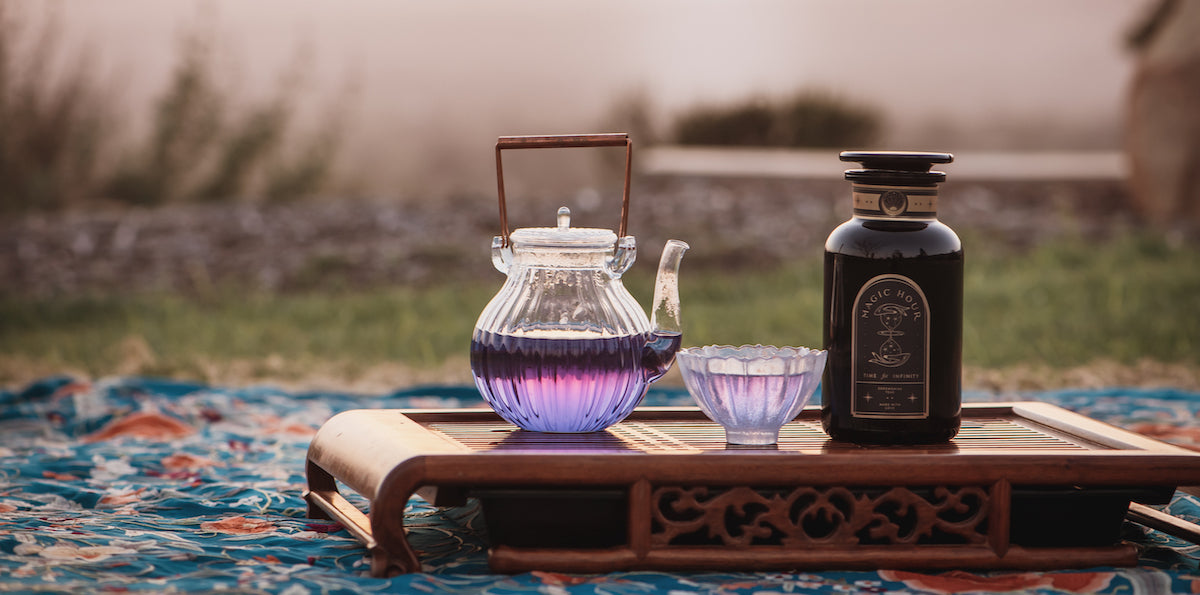 Shipping & Delivery
Domestic Shipping:
All shipping charges include handling, order processing, item selection, packaging and transportation of items.
Shipping fees start at $5.99 for domestic standard shipping and all other rates are calculated by our providers at checkout.
International Shipping: 
International shipping fees start at $35.00
Shipping to Canada starts at $15.00
Please note that Magic Hour is not liable for any extra international duty or tariff fees incured when a package is shipped internationally. This fee is the responsibility of the purchaser and/or the recipient.*
Orders may take up to 2-3 business days to get processed.
*During high volume holiday seasons, please allow up to 5 business days for order processing.
For orders placed before 12pm (noon) US Pacific Time on business days, we do our humanly best to process and ship them within the very same day, provided there are no order issues pending your response. Orders placed beyond this time or during weekends and holidays are processed in the next 1-2 business days. (Please note that orders are not processed or shipped on Saturdays, Sundays or US public holidays.)

Most orders are processed and ready for shipping within 3 business days, while some orders may take additional time. If there are any issues with your order that would cause delay, you will be notified as soon as possible. Possible delays may include:

Incorrect Address
Inaccurate or Incomplete Payment Information
Delivery times depend on distance to location. Your tracking information will be updated with that information as your order gets closer to its destination.
Most packages will be delivered within 3-7 business days after your order has been processed.

While we will do all we can to ensure your order is delivered on time, Infinite Possibiliteas, DBA Magic Hour cannot be held responsible for conditions beyond our control such as severe weather, service interruptions, government shutdowns, or any other situations that demand we need to breathe and meditate for a bit.
You will receive an email shipment notification as your order ships. It will include tracking information with which you can follow the delivery of the package. If you have not received this notification from us, please use the form below to lookup your order status.

In rare cases, packages may be marked delivered up to 36 hours prior to arrival. After 36 hours, we would suggest for you to open an investigation with the delivery service.
All products purchased from Magic Hour website are transported and delivered to you by an independent carrier not affiliated with, or controlled by, Magic Hour. Title to products purchased on the site, as well as the risk of loss for such products, passes to you when Magic Hour delivers these items to the carrier.
We highly suggest adding route packaging protection (located at checkout) for all orders to ensure you are covered in the event of lost, stolen, or damaged items.
Refunds
We are dedicated to creating products of the absolute highest integrity to bring you delight. We want you to love your Magic Hour purchases.
To return an accessory, please make sure the item is in pristine, sellable condition in its original packaging and email us telling us the issue along with an order number within 7 days of receiving your item.
The customer is responsible for the return shipping costs. Refunds will only be made using the original payment method when we receive the item back to us.
For health and safety reasons, we strictly cannot accept the exchange or return of loose leaf teas, gourmet products or packaged teas. Defective or damaged may be exchanged within 30 days for an identical product or a credit of equivalent value.
If for any reason you are not satisfied with your subscription membership, you may cancel it at any time. Login to your account here to manage your subscription, or send us an email at customercare@clubmagichour.com and one of our trusted magicians will be happy to help you!
Prepaid memberships may be cancelled for shop credit.
Rewards
When you shop Magic Hour, you'll earn 1 point for every dollar spent, points are redeemable for exclusive products, free shipping, and more!
And that's not all, earn points when you sign up, follow our socials, and celebrate another trip around the sun!
Log in to your rewards account HERE
Plan your visit
Magic Hour is nestled in the beautiful Ojai Valley, where the sunrise and sunset create an electric pink Magic Hour, where the light illuminates the landscape and reminds us that through nature everything is possible. From celebrating this bathing light, we find reverence at dawn and dusk, as we remember that we are made of stardust in miraculous human form traveling through our days on a planet dancing through the cosmos. To marvel at the infinite is to sense our magic.
Our Storefront is centrally located in Downtown Ojai.
928 E Ojai Ave. Ojai, California
Email us at : Studio@clubmagichour.com
Or Call us at: (805) 798-9199 Ext. 1
Start your week with a bit of Magic and join us in communitea for Mystic Mondays! We'll sip in sisterhood and ceremony, while exploring new themes and topics. Mystic Mondays are always free, always fun and always a cherished, nourishing gathering.
Register HERE
Frequently asked tea questions
Our teas are cultivated, harvested, and blended from soil to cup with the Magic Hour Rule of Love. The base of our teas is grown in the tea estate where I was married :)! The exquisite buds are grown and harvested by our friends in a garden that touches the sky at the top of the mountains in the high-country of Sri Lanka. The pristine Idulgashinna Bio Tea Garden's perched above a wildlife preserve. It was the first tea garden to become certified Biodynamic and organic in the world, it's home to our family of farmers and growers whose respect towards nature and one another has become the gold standard of tea estates all over the world. We also source from small organic family gardens in Taiwan, Rwanda, India, Yunnan, Kyoto and Kagoshima, Japan.
Our formulator, Zhena, is an aromatherapist and was one of the founders of the Organic and Fair Trade movement over 20 years ago. She was crucial in getting rules for organics passed and has had a long-time passion for organics, Biodynamics and pure products. Her blending style is bold and she uses Organic-Compliant extracts of fruits, essential oils, and spices that fall under the "Natural Flavors" broad stroke ingredient description by the FDA. We only use extracts and flavors extracted with non-toxic methods and are 100% natural coming from the fruit or spice or flower that is distilled without chemicals.

Other companies may use "Natural Flavors" that are in a Propylene Glycol base—Zhena fought the label standards on this chemical 15 years ago and is dedicated to NEVER using flavorings with this or any other chemicals. Our flavors are entirely extracted naturally using alcohol or steam distillation. In the blending process, if the extract has alcohol, the alcohol dissipates. If you've ever used Vanilla Extract for cooking—you've used what Zhena uses in larger volumes.

When we writes, "Natural Flavors" it's not because we wants to but that's what the FDA requires. It's not a great description and we assure you our standards are of the highest using only natural extracts and essential oils.
Please feel free to enjoy most of our teas without worry regarding being vegan compliant.
As of May of 2021, the only tea we have that is not vegan is Quintessence, which contains honey crystals.
You could steep our teas many times. A new flavor nuance will arise each time. If you're planning to steep more than twice, you might want to add an additional teaspoon or two according to taste and the strength desired.
It's a common misconception that tea ceremony has to take up a lot of time from your schedule. I want to encourage you to take time for yourself, daily, in a simple tea ceremony.
However, the process only has to take as little as 10 minutes! For example, for most of our teas we suggest steeping 1 heaping teaspoon in water that is between 160--212 degrees (depending on the tea type--check the label!). As you steep your tea for the recommended minutes, take 3 heart-breaths, expanding the emerald green energy of your heart chakra. As you expand that blessed energy, you will activate your true intelligence which is found in the heart.
Then as you steep your loose-leaf magical tea, center into your senses. As yourself the Magic Hour sensory questions:

What do I hear?
What do I see?
What do I feel?
What do I smell?
What do I taste?

Then sip your tea with newfound presence.

Presence is where heaven is found. We want you to find your heaven on a daily basis!
For more steeping instructions, watch my video found here.
Frequently asked website questions
There are a few possible reasons why your discount may not work. First, if you are ordering and wish to use Partial.ly or AFTERPAY to pay for your order, discounts will not function.

If you are trying to use more than one discount at a time–our system will only accept one discount code at a time.
If you are trying a discount code from an email promotion, please keep in mind that promotion may have ended if you are reading it more than 24 hours after it was sent.
If you need to pause your account, update your address or change your payment method, visit your account log in page below:
More Questions? Watch our FAQ Video