A few words from our muses: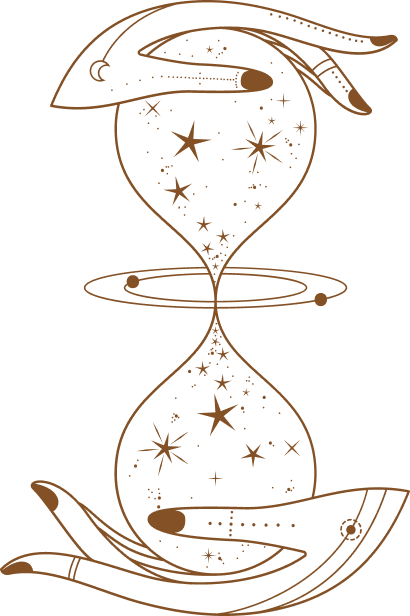 a few words from our muses:
a few words from our muses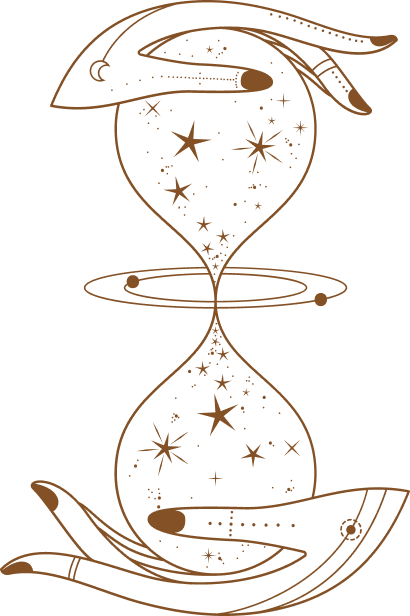 Is Child's Pose Helping You?
Hi Zhena!

I am absolutely loving your teas! I have been enjoying Child's Pose in the evenings; it brings on a wonderful sense of calm and relaxation as soon as the hot water hits it and the aromas are released. And then the first sip warms and soothes my soul immediately. I love enjoying this before meditation, and then sleep.

In the mornings, I enjoy Mantra Mint as I sit quietly, reflecting and setting intentions for the day-what a most welcomed addition to my routine!

I've been so impressed by these two teas that I have placed orders for the special Lotus blend and Bohemian Breakfast-I can not wait for them to arrive!

Thank you for producing such a beautiful product, from the teas themselves to the stunning jars. The shipping packaging was deeply admired, too.; done with such care and love!

 
Thank you for your beautiful teas, they are spectacular!!!!
I have searched for many decades for herbal and regular teas that were (for lack of a better word) fulfilling. I have purchased many herbal teas by the description on the box of the ingredients and found the teas left me flat, the picture on the box looked good but the contents were 'Blah', so I would eventually throw out the box with only 2 or 3 tea bags used out of the lot.
I am so grateful for Colette Baron Reid for introducing your line of teas back in February, I have been like a kid in a candy store, purchasing my monthly Chakra tea and adding to my order every month. I have found your teas to be fulfilling and nurturing and the wonderful videos that come with the monthly tea and the Mystic Monday tea ceremonies are wonderful. I have enjoyed these videos and have gone back to the previous ones and have learned so much. I have often felt that I was on a different path than most of my friends, they do not always understand the mystical direction that I am exploring at this time in my life, and with the Magic Hour family I feel that I have come home.
The Child Pose, The Citrine Cleanse, the Bohemian Breakfast, Sin Eraser, Ruby Moon, Bliss, Raspberry Earl, Moringa Moon, the Chakra teas are so wonderful. I can't explain the feeling that I have when I drink these teas. I feel connected to the world, I feel the energy of caring people. My favorite so far is the Epiphany tea, I open the jar and just inhale the sent for a minute or two before I make the cup of tea, it is heaven in a bottle.
Your teas have brought joy in my life, thank you from the bottom of my heart, and thank you for making your videos available worldwide. We need tea time in the world at this time, a quiet restorative oasis where the world just stops for a while and peace, laughter and joy are shared among friends.
Hi there!
Thank you so much for checking in.
The child's pose is beautiful. I have only tried it warm so far, both in a milk steep and water. I love using the steam as aromatherapy time just breathing in all those amazing smells. The tea itself is stunning, I took pictures and shared them with all my friends.
I did notice sleep came much easier as well!
I have a sample box coming of the black teas, I'm so excited about it. I'm in love with bohemian breakfast and the Matcha.
The lucid dreams makes a great chai as well!
I tried ruby moon, what a beautiful blended tea. It's just a bit too sweet for my personal liking as an all the time tea, but I am totally going to make that sangria you made in one of your videos!
Also, your amazing spirit and passion for improving one's self is truly why I started trying this tea. It's so refreshing to see a passionate woman owned company, and because of that, I have been suggesting your company to people like crazy.
First off...love love love the beautiful soul that you are, how you are showing up in the world with your beautiful gifts and for sharing them with us!!
So, I purchased the bohemian breakfast, child's pose and the coconut black chai teas. All are amazing!
I was introduced to puerh tea 20 years ago and it was too nasty tasting to drink. However, after watching your video on bohemian breakfast blend, I knew you weren't taking how good it is. So I bought it and absolutely love it!! I've even got my husband and two girlfriends hooked.
Child's Pose was intentionally purchased because it has Tulsi in it and I'm working through balancing hormones with thyroid and adrenals. I am finding that I am sleeping better, the hot flashes have diminished considerably and my mood is more even. This has been my nightly go to tea and I find I'm choosing this tea and the quiet comfort of my bed than filling my subconscious with mind numbing television. So thank you for that!
All in all I am loving my experience with you and your teas, videos and spiritual teachings.  
I'm in Arizona and it's appetizing 95 these days so I'll be ordering some of your white teas to pour over ice for the next several months!!
Thank you again for the beautiful soul you are and for putting so much time, love and attending into your blends.
 

I recently learned about The Magic Hour Teas, and I instantly connected with the philosophy behind the teas, so much, that without tasting the teas I decided to blindly purchase the ones that were more appealing to me. It made me happy and excited to receive a huge box filled with all the different teas I wanted to try, and the bottles are beautiful which make the experience so special. As I opened each bottle, my young daughters and I wondered about it's taste as they smell so wonderful. Each morning and night we have a cup of tea as a family, and we all like the taste of everything I order. My daughters' ask me joyfully "which one are we having today". I am so addicted to all the ones I have and plan to experience others in the near future. Zhena is so full of energy and laughter that is truly contagious, I enjoy watching her tea ceremonies, I can never make it on Mondays, but I am happy she records them allowing me and others to watch them later that week.  

 

I like Child's Pose in the evening, hot, mainly because it smells amazing and it relaxes me after a stressful day, but truthfully, I drink a different tea every night, base on popular demand (daughters).

 
I absolutely love everything about this tea. I have tried it both hot and cold. I think that the luxurious packaging really makes the "ceremony " of making tea special and something I look forward to every night. Also love that my first order came with nice quality freebies (vibration of possibility chart, and the new moon full moon chart) I really feel like the tea tastes of quality and is perfectly balanced. Just joined the monthly club and looking forward to incorporating tea ritual throughout the entire day not just in the evening. Such a great first time experience! Blessings ❤️