---
"I've never had more flavorful teas!" ~ Colette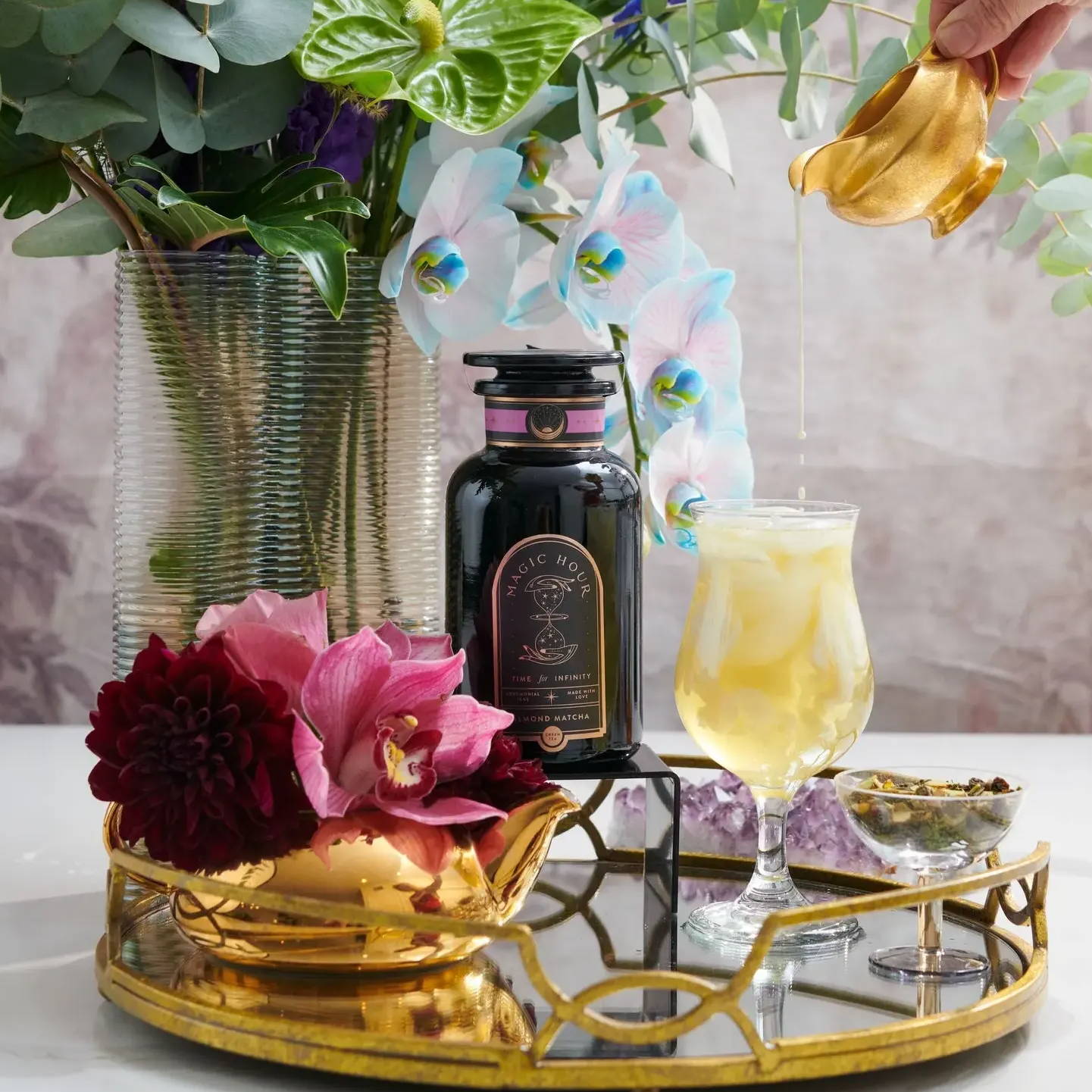 Indulge in a sweet, nourishing, immune-boosting cup of health and wellness with a flavor profile of an indulgent dessert. Scents of rich toffee, sultry chocolate, and creamy almond combine in this divine, naturally sweet green tea.
Thoughts from Colette:
Hands down her Fav!

Reminds me of marzipan, and I love anything and everything almond.

Has a stong scent, is so smooth and sweet

I loves to drink it while I'm reading or snuggling under a blanket

It helps me satisfy my need for a little bit of sweet!
To have an Epiphany is to experience a sudden realization--a profound a-ha moment, signifying a striking and tranformative breakthrough. A deliciously enchanting blend to align with your Third Eye Chakra. It's flavors are deeply jammy with a malty, rich base, creating a truly unforgettable and iconic combination.
Thoughts from Colette:
Love the kick of black tea with the berry taste

Love to add a little coconut milk and a tiny bit of stevia

I drink it when I needs a pick-me-up or snack
A cleansing and energy-boosting blend of Garcinia Cambogia, wild roses and gorgeous tropical fruits are a perfect alternative to Rose wine. Sip on ice or hot any time of day to bring out the Queen in you!
Thoughts from Colette:
Takes away hunger!

A very delicious fruit tea that curbs my appetite

I like to blend it with the Epiphany Tea

So nice to drink around 4pm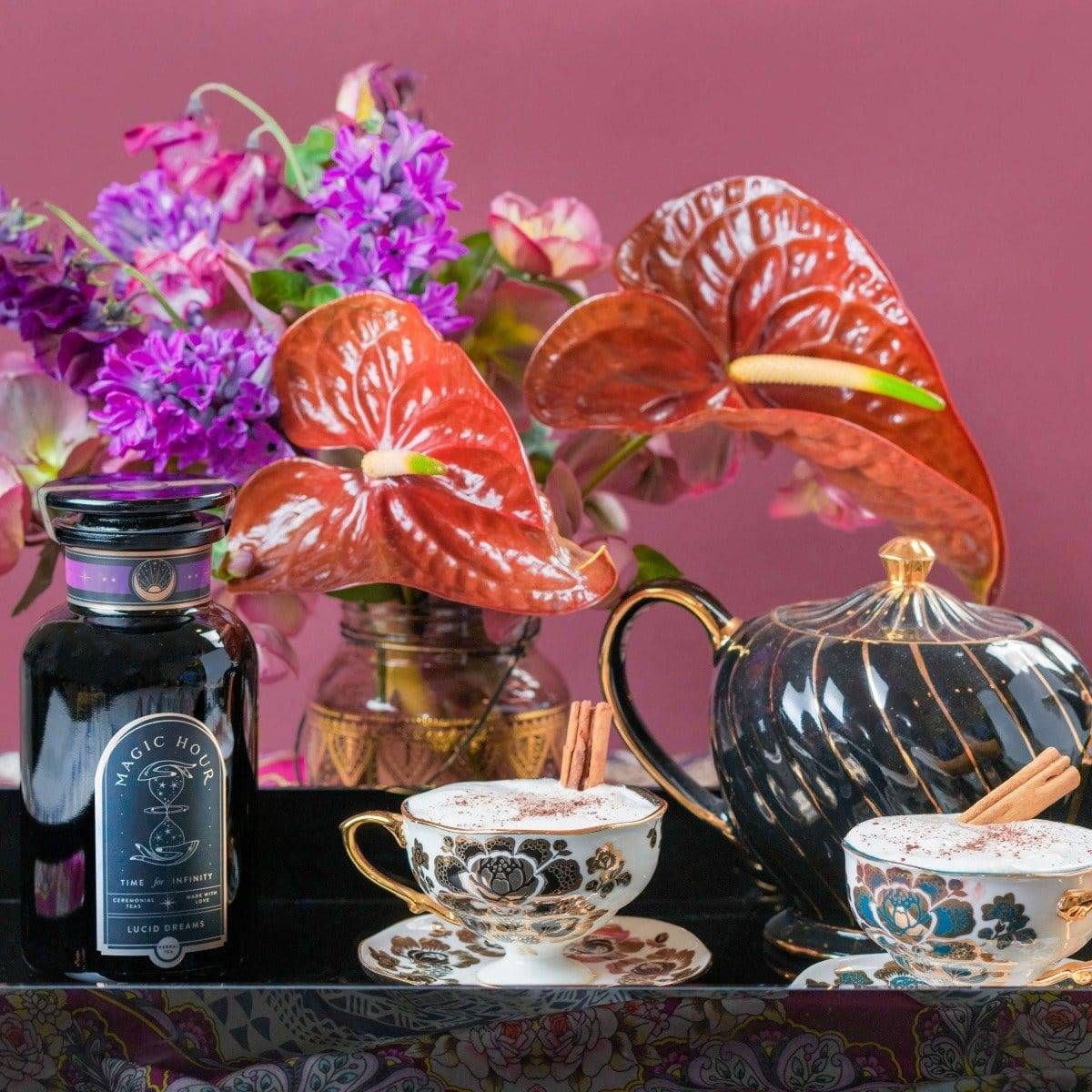 Lucid Dreams is a soothing, caffeine-free, anti-inflammatory, adaptogenic turmeric-tulsi-tea based on our famous Coconut Chai recipe! Steep as a golden milk latte or pour over ice & savor the intoxicating flavors of cinnamon, vanilla & coconut as the herbs soothe your nerves and calm your mind.
Delicious caffeine-free Moringa Moon Herbal Tea is elegantly balanced to taste like the holidays yet holds the secrets to amazing health... Teeming with cinnamon, ginger and turmeric, this blend helps digestion, balancing blood sugar, and aiding liver detoxification, it's an herbal powerhouse for daily sipping and nighttime tea lattes to help relax you to sleep.